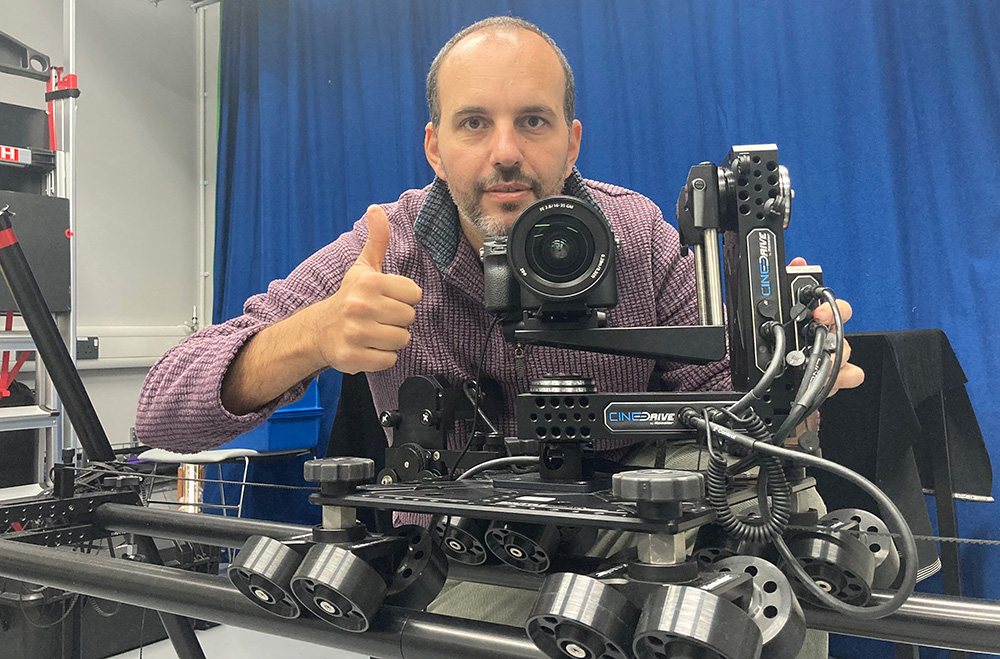 I am a Bristol based Camera Operator and a CAA licensed drone pilot with a varied background encompassing natural history, documentaries, factual entertainment and drama. I have also occupied several Technical Support roles and work for TV productions as shooting DV.
Over the last seven years, I have gained experience in different sectors of the media industry, working as a freelance Camera Operator and Drone Operator and being involved in technical aspects of various productions. I worked as an Equipment Technician at Esprit Films, Silverback Films and Films@59.
I have a wide knowledge of a range of different high-end camera systems including the Cineflex Ultra and V14, RED WEAPON, Sony F55, FS7 and PMW500, and the Panasonic Varicam, amongst others.
Additionally, I enjoy working with specialist and bespoke equipment such as custom-built grip equipment (Kessler, Sachtler, Foxy, cable cams), gimbal stabilisers (DJI Ronin), sound recording kit, 360VR (Go Pro OVNI and FREEDOM and Nokia OZO) and underwater kit (F55 and RED). I also frequently operate with my own 4K equipment.
I am also a CAA licensed drone pilot (0-20Kg and night-flying licensed) as well as a AESA licensed pilot (Spanish license). I own a Phantom 4 PRO (4K at 60fps) and plenty of experience filming with Inspire I adn II. I have also recently completed a BCAP (Canopy Access) qualification to allow me to work at height on ropes-access systems.
I am passionate about what I do, hard-working, committed and enjoy working in a team. In order to meet the needs of productions I have also learnt to be extremely versatile, adaptable and reliable. I am also bilingual, fluent in both English and Spanish.